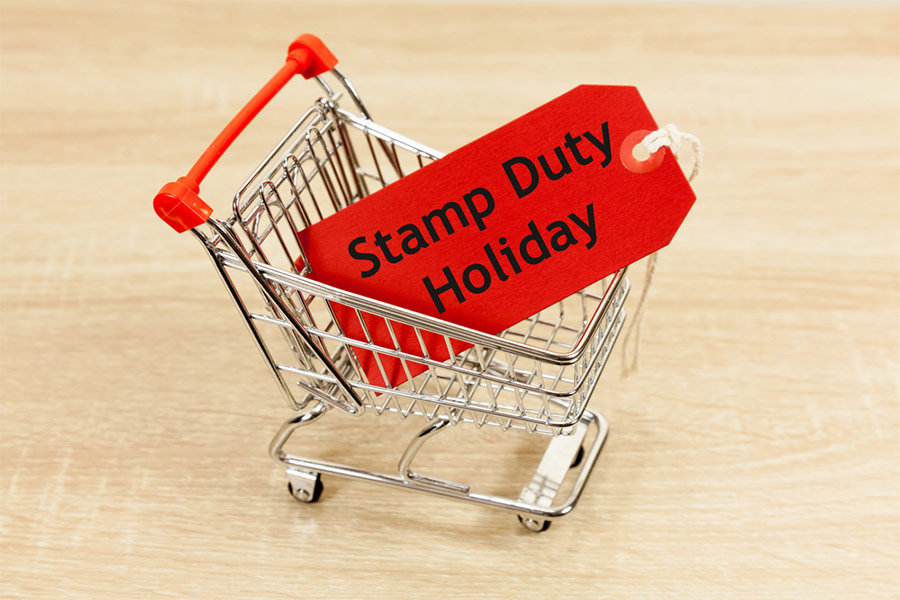 13 Jul

Chancellor announces Stamp Duty Holiday

We are not averse to a bit of Stamp Duty bashing; it causes estate agents just as much pain as it does for buyers. With house prices in the South East rising over the last 25 years, Stamp Duty has become a major part of peoples' budgeting when looking to move home. In some cases it has been the difference between a buyer being able to afford their perfect property and having to compromise.

Stamp Duty is charged on a tiered scale and in the last 5 years has changed to help first time buyers get onto the property ladder. In fact earlier this year we reported how the new Stamp Duty Relief scheme had benefitted nearly half a million buyers.

This week, the Chancellor, Rishi Sunak announced a major cut in stamp duty, which will mean that 9 out of 10 transactions across the country will no longer be subject to stamp duty. This could save people buying their first or their next home £15,000 on homes costing more than £500,000.

If you are thinking of buying or selling in the area, make sure that you get in touch with a member of our team to talk through your options. You can call us on 01753 683000 or email us.

Kick Start the Economy

When we returned to work in May, we were inundated with sales enquiries and people wishing to bring their property to market. Many people had taken the time during lockdown to make some life decisions and those who were undecided about whether to move before the lock down have been spurred in to action since the market reopened.

The Stamp Duty holiday is likely to give people still undecided about whether to move, the impetus to get their property on the market in order to benefit from the huge potential savings. This sudden influx of sale properties and buyers is likely to give the property market and the wider economy a much needed boost.

The New Measures

Sunak's new measure means that buyers will only start to pay stamp duty on property above £500,000. Previously the threshold was set at £125,000 for 'next home buyers' and £300,000 for first time buyers.

The new thresholds will apply to be for people buying their first home, investors or moving up or down the housing ladder.

The new rates are as follows:
Up to £500,000: 0%
On the portion from £500,001 to £925,000: 5%
On the portion from £925,001 to £1.5m: 10%
Above £1.5m: 12%
A 3% stamp duty surcharge will apply on top of the new holiday rates, so people buying additional properties will still attract a 3% stamp duty bill on the first £500,000 of property.
A well-timed tax break
Giving people a tax break on moving home is likely to encourage any undecided people to make bite the bullet and move. The increase in transactions and movement of people will help the property market recover quickly and give the economy a much needed boost as we emerge from the lock down.
We predict that we will see an increase in people moving all the way up until the March 2021 deadline date when the Stamp Duty holiday is scheduled to end. The general consensus in the industry is that people making good savings on their move could benefit the wider economy as people redirect those funds to spending elsewhere
Get in Touch
Remember, as the leading independent estate agents in Colnbrook and the surrounding areas we are location experts and are always happy to talk you through your property options. You can contact us on 01753 683000 or email us. You can also follow us on Facebook,  LinkedIn and Instagram.
Image: Eag1eEyes