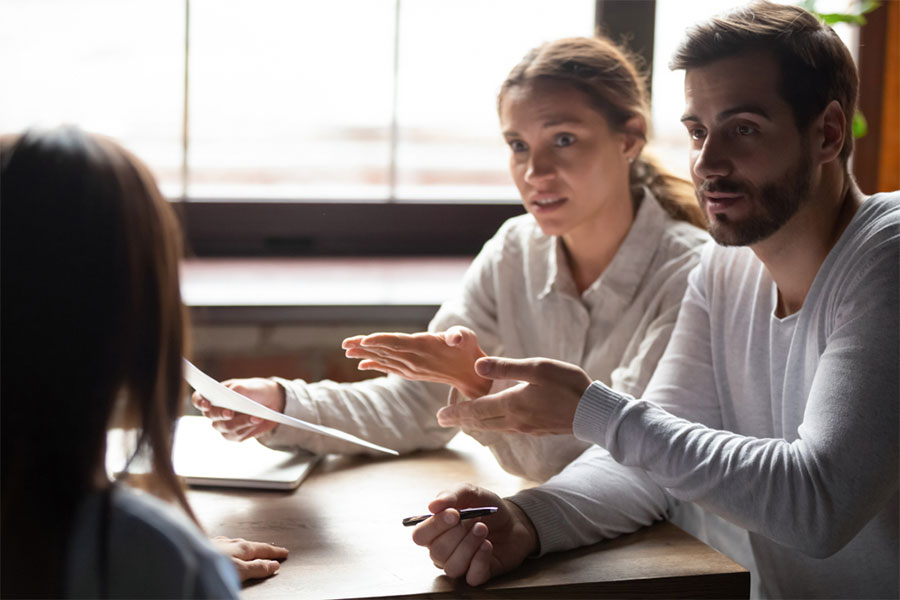 16 Oct

What is Gazumping?

Finding 'the one', making an offer and hearing that it's been accepted is one of the most exhilarating feelings you have in your lifetime. Yes buying a property can be stressful, but in the end it is all worthwhile. We know how it feels to walk into a property and already be planning what furniture could go where and letting your imagination run wild with thoughts of actually living in the space.

With anything this wonderful, there is always the potential for disappointment, and we believe that our clients should be aware of this potential.

What is Gazumping?

In England and Wales there is no law against the seller of a property accepting an offer from a potential buyer and then accepting a higher offer from someone else afterwards – this is known as Gazumping.

At this point, as a buyer you have a couple of options. You can either increase your offer to match or exceed the competing offer (and risk a bidding war), or start your house search again. The seller accepting another offer isn't always down to the finances, often it is more to do with the situation the competing buyers are in and how quickly they need the sale to progress.

A buyer can be gazumped at any point in the process up until contracts are exchanged. This means that you could already have instructed solicitors, had your mortgage approved and paid for surveys, and still get gazumped.

While gazumping is legal in England and Wales, we strongly advise our sellers to only accept offers they see as final offers. The agreement of the purchase will only become legally binding once the contracts have been exchanged, until then either party can pull out.

How to reduce the risk of being gazumped

Being gazumped is a horrible experience and not one that we wish on anyone, but there are some things that you can do as a buyer to reduce the risk.

Be enthusiastic – Any property transaction is a transaction between people. Make sure that your estate agent communicates your excitement and enthusiasm to get the deal done to the seller, this might be enough to close them off from any new offers.

Be quick – All sellers want their home sold as quickly as possible. Make sure you have all your paperwork ready and if you have a property to sell, make sure your buyers are on the same page.

Be Liquid – Make sure you have your Mortgage in Principle, and your solicitors instructed before you make the offer. The quicker you are to finalise your mortgage and get your surveys done, the sooner you'll exchange contracts.

What do I do if I am gazumped?

Stay calm, things happen for a reason. Make sure that you have a clear idea of where you stand financially and what you budget is. We never recommend getting into a bidding war as you may find yourself in a more difficult financial situation moving forward.

Make sure that the seller is aware of your situation and timeline, this may strengthen your position; perhaps you are not in a chain or your sale is further along. Sometimes it can be down to flexibility and whether or not you can accommodate a schedule which suits the seller.

The vast majority of estate agents will advise sellers against accepting offers after an initial acceptance, but it can happen. From our point of view, we believe that it is more important to find the right buyer for a property, rather than the highest price.

The highest bid isn't necessarily the best option and accepting a higher bid can be short sighted as there could always be complications down the line leading to the deal falling through.

Get in Touch

If you would like to talk to a member of our expert team about your property options make sure you contact us on 01753 683000 or email us. As the leading independent estate agents in Colnbrook and the surrounding areas we are location experts and are always happy to help. You can also follow us on Facebook,  LinkedIn and Instagram.