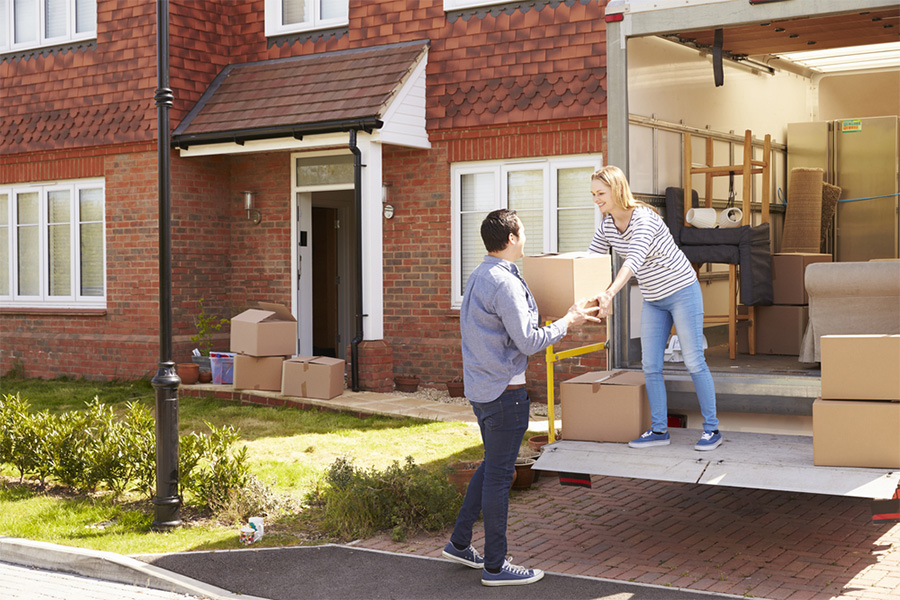 24 Oct

Tips to save money when moving

Whether you are moving out of your parents' house, buying a new home or renting a new place, packing up and transporting your belongings can be expensive business. So, as the leading independent estate agents in Colnbrook we thought we'd put together some handy tips to help you to save some cash when it comes to moving in to your new home.

Packing

You can buy flat packed boxes online but they'll cost you. Instead, head over to your local supermarket and see if they have any spare cardboard boxes you could use to pack your belongings. It's also worth asking any friends or family members who have moved recently if they have any they can spare.

Remember not everything needs to go in a box! Laundry baskets and suitcases are perfect for transporting your clothes.

Avoid buying bubble wrap – not only is it not great for the environment but it can be expensive. In the weeks/months leading up to your move date make sure you save up newspapers to wrap breakable items in. You can even use towels and spare bedding to wrap breakable items up.

Avoid shopping in the run up to your move date. You don't want to be transporting food and half full boxes of washing powder to your new place. Use up what you have, eat what is stored in the freezer so you're not having to rush to beat the defrost time.

DIY Removals

Rally the troops. You can save money by getting friends and family to help you move – you can trade favours or even offer up Pizza and Wine once the job is complete – there aren't many people who would pass that up!

Make sure you shop around for the best rental vans if you need one or if you have any friends who have access to a van, ask if they can help you out.

Hiring a removals firm

If you have no other option and have to hire a removals firm, make sure you compare quotes for a few different firms. Check their reviews on Google and social media and see if your friends and family have any recommendations.

You can save a bit of money by doing all the packing and unpacking yourself along with all the furniture dismantling and reassembling on the other end. You can also save by moving midweek; most moving dates fall on a Friday or over the weekend and so the demand for removals can be high.

Be Organised

Make sure you are organised. If you have a comprehensive checklist you can ensure that you are not surprised by costs and might even be able to save money by booking certain services early.

Storage

If there is a gap between vacating your old property and moving into the new one you can save money on storage AND removals by making sure that you declutter and have a huge clear out of all your unwanted belongings. A few trips to the charity shop will help you to make packing your belonging much more manageable and you might be able to get a smaller and cheaper sized storage unit.

You can even make some more cash to help fund your move by selling any unwanted items online or at a car boot sale.

Cleaning

If you need to ensure your old property is clean, you can save money on an end of tenancy cleaner by doing it yourself and getting a friend or family member to help. Make sure you give the place a thorough deep clean to avoid risking a portion of your security deposit. On this one we would always recommend getting a firm in to do a deep clean – money well spent.

Get in Touch

Remember, as the leading independent estate agents in Colnbrook and the surrounding areas we are location experts and are always happy to talk you through your property options. You can contact us on 01753 683000 or email us. You can also follow us on Facebook, LinkedIn and Instagram.