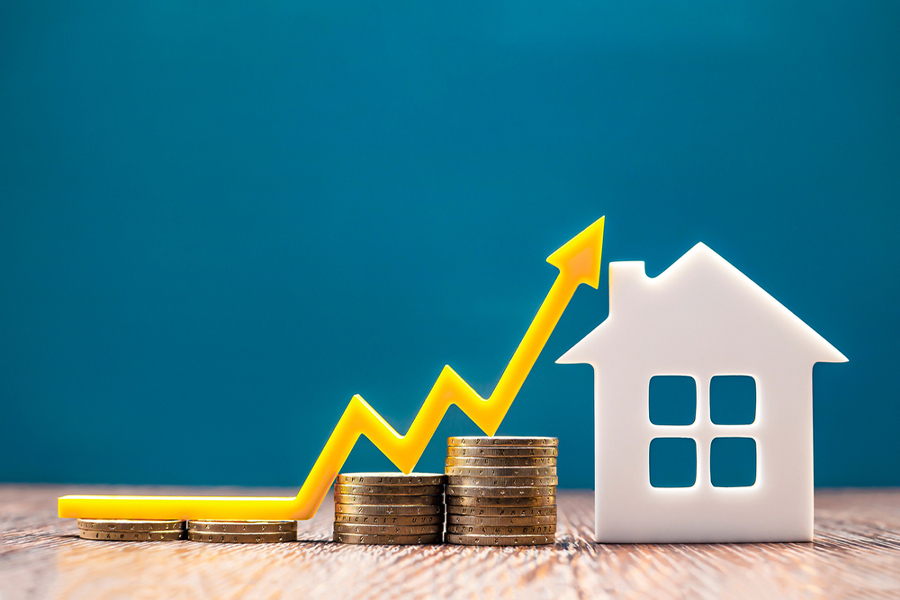 29 Jun

The base rate rising is in the news, what does the increase mean for me?

We're all starting to feel the pinch. From the price at the checkout, filling up with fuel, energy costs, council tax, fearing the next thing to break isn't something big, and now the news of the base rate increasing from 1% to 1.25%. While this percentage doesn't sound like much you may be asking yourself what is the base rate and will it affect me? Essentially, the rise in base rate means that borrowing money, such as taking out a mortgage or a loan, is more expensive now than it has been in many years so we really do need to take notice and plan our finances. 

The rate looks likely to continue increasing this year so If you're looking for a property in Slough and the surrounding area now, make sure you give the leading estate agents in Colnbrook a call on 01753 683000 or email us and we'll help you find your next home.

What is the base rate?

The base rate is the rate that the Bank of England charges all other banks and lenders when they borrow money. It is set by the Monetary Policy Committee (MPC), a committee of the Bank of England, their main objective is to guard the value of our money by maintaining price stability (Inflation rate) and boost our economy. One of the Bank of England's responsibilities is to keep the UK's rate of inflation as low as possible. The UK inflation has been on the rise, currently at 9.1%, and could go even higher, mainly due to the cost of energy supply increasing.  When inflation is high the base rate also increases with the aim to balance things out. At times like now when inflation is high, the base rate increases by the bank to the lender and these higher costs are passed on to the consumer in the form of a rise in interest rates on money borrowed. 

 Why do mortgage interest rates change? 

When the base rate increases, lenders need to pass on the costs and they do so by increasing the interest rate on mortgages. This can go both ways, when interest rates rise or fall, mortgage and loan rates tend to follow suit. Depending on the type of mortgage you have the interest rate increase may have an effect on your monthly finances. We've briefly outlined the various mortgages for you below to help decide what mortgage to take out and to give an indication if your existing mortgage is likely to go up straight away.

Firstly, fixed-rate mortgages…

Many homeowners have a fixed-rate mortgage, if you're not likely to move within 2-5 years and you want to keep your payments the same this is a great mortgage to take out for planning your monthly finances. Fixed-rate means the rate stays the same as the day you borrowed the money so you won't be immediately affected by the base rate change and will continue to pay the same amount until the end of your fixed term agreement. If you're currently looking you will find that these mortgage offers are a little more expensive than other mortgages and have become more expensive than before, however; it may be best to secure an offer before they go up even more. One thing to take note of if you currently have one of these mortgages is the length of your mortgage and start looking for your mortgage renewal ahead of the end of your fixed term. If you fall onto the lender's standard variable rate, this could result in a significant rise in your payments whilst you look to re-mortgage.

 …and then there are variable-rate mortgages

A variable rate mortgage is one where the amount of interest you are charged can go up and down due to tracking changes in the base rate. This means your monthly payments can be different each month. They tend to be the cheaper option than fixed-rate mortgages but they can be expensive for you when the base rate rises like it is at the moment. 

Standard Variable Rate (SVR), tracker and discount-rate mortgages are three of the main types of variable rates. The type you have will determine how your interest rate changes over time and if it is affected by the 0.25% increase.

Standard Variable Rate (SVR) mortgage – If you're on a SVR mortgage you may be affected by the change. You'll need to check with your lender to see if they've changed the rate on your mortgage.  Each lender sets its own standard variable rate for mortgages, which can be typically between 2-5% above the Bank of England's base rate. If you took out a fixed or tracker mortgage that has come to an end, you are usually switched onto this type of mortgage which can be quite expensive. 

Tracker mortgage – Tracker mortgages follow the base rate plus a set margin, for example, the base rate plus 1% so when the base rate is low this is a great mortgage to have. Most tracker mortgages are between 2-5 years, but you can find longer offers. If you're on this type of mortgage, your rate will go up now by the 0.25%. 

Discount mortgages – Discount mortgages work slightly differently. They provide a discount on your lender's standard variable rate (SVR) for example, the SVR minus 1%. Repayments on discount mortgages won't go up automatically due to the base rate rise, but there's a chance your lender will increase its SVR by some or all of the rise in the coming days or weeks.

Is now a good time to re-mortgage?

This really depends on the type of mortgage you have and if it's directly affected by the rise. If it is, then you might want to consider re-mortgaging to a fixed rate mortgage so you'll be protected for a number of years against further rises. Call our expert team for competitive rates and advice on re-mortgaging on 01753 683000 or email us.

Is there a chance of the interest rate rising again this year?

The Bank of England has said that there is likely to be further rises this year, as inflation looks like it will keep rising due to the increase in price of importing goods and the increase in the cost of energy. The next meeting is in August. 

What to do if you're worried that you can't afford your mortgage

Don't bury your head, seek help early. Contact your mortgage provider and ask what help they have available. You can also contact debt advice services and check for any government schemes to help. 

 If you haven't yet bought the base rate increase could be good for your deposit saving account 

While it will cost more to borrow money at the moment, check out your banks various saving accounts as interest rates may increase. If you can put your money aside for a while you may be able to earn more interest on it, it would be worth speaking with your bank about your options.

Get in Touch

If you are looking to move to Slough and the surrounding areas, we are the leading independent estate agents in Colnbrook and are location experts, we have homes suitable for many budgets ready to view. So, contact us on 01753 683000 or email us. You can also follow us on Facebook,  LinkedIn and Instagram.