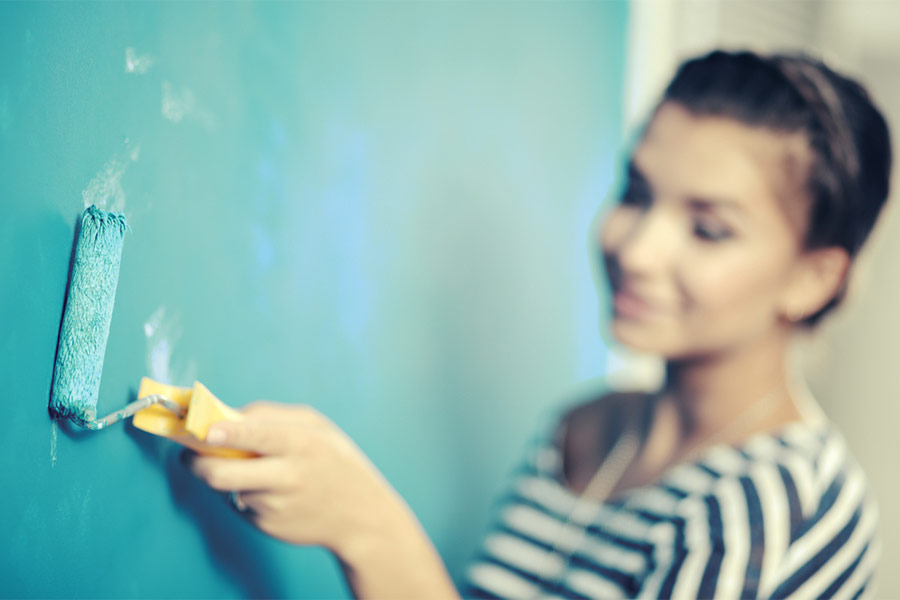 07 Jul

Preparing to sell your home during lockdown

As the lock down eases across the country you might find that you have less time on your hands. If you are hoping to bring your property to market between now and the end of the year, you'll want to get as much done as you can before normality resumes and you're back to work.

Getting your property ready to sell can be a therapeutic process. There is nothing quite as fulfilling as showing off your most prized asset in all of its glory, but it will also make the property appeal to the best buyers and help you achieve the best price for your home.

When you are ready to bring your property to market make sure you give us a call on 01753 683000 or email us. In the meantime why not take a look at some of the jobs you could get done before the lock down is lifted.

Gather Your Documents

When you come to sell your property make sure you have all your documents ready. This will save you the hassle of having to find everything at the last minute and help you feel better prepared and quicker to react. Our friends at RightMove have compiled a list of all the documents you'll need:
HM Land Registry title documents
gas service completed by a Gas Safe registered engineer (or Corgi-registered engineer prior to 2009)
FENSA or CERTAS certificates for windows
planning permission for any major work carried out
building regulation completion certificates and builder's guarantee certificates for alterations or additions
subsidence guarantees/warranties
damp guarantees/warranties
party wall agreements (if relevant)
if a listed building, listed building consent for interior and exterior works
if your home is in a conservation area, conservation area consent for works
any title insurance policies you may have taken out to solve title defects
Declutter
As you are compiling and searching for your documents you are almost certainly going to come across things you don't need anymore. Now is a good time to give your home a good clear out; after all, you don't want to be boxing up and moving possessions that have no use to you anymore.
Be ruthless when it comes to trinkets and specifically clothing. If you haven't worn it in two years, the chances are you don't need it anymore. Make sure you create three piles; one for the tip, one for the charity shop and one to keep.
Not only will this exercise help you with your move but it will clear space to make your home look and feel bigger to potential buyers. Clean and clear open spaces enable buyers to imagine their own belongings in the room and help them to buy into the idea of living there.
Tend to the garden
Kerb appeal is an important aspect of selling your home. The front garden is essentially your first impression of the property as you arrive. If it is unkempt and messy a potential buyer could enter the property with a negative attitude towards the rest of the house.
The same can be said of any rear outside spaces. A well-kept garden shows that the property has been cared for and can often be a deal breaker for the buyers.
Make sure that lawns are mowed and flower beds are neat and tidy. If you have trees, bushes and shrubs make sure they are neatly trimmed and pruned of any dead foliage.
Minor Repairs
These are the kinds of small DIY jobs you've probably been putting off for the last 6-12 months. It could be something as simple as filling a few picture hook holes in the walls or even re-grouting the bathroom. These small details will make a huge difference to viewers coming in to your home, they are cheap and easy ways to make older décor look brand new.
Remember as a seller, you get two opportunities to make a good first impression on potential buyers.
The first comes when home-hunters see your home listed on the online portals. So staging your property for the photography session is extremely important. The second is when people come to physically view your home. In both cases, you'll want to make sure that your home looks as good as it can.
Get in Touch
Remember, as the leading independent estate agents in Colnbrook and the surrounding areas we are location experts and are always happy to talk you through your property options. You can contact us on 01753 683000 or email us. You can also follow us on Facebook,  LinkedIn and Instagram.
Image: lenetstan
Source: Rightmove