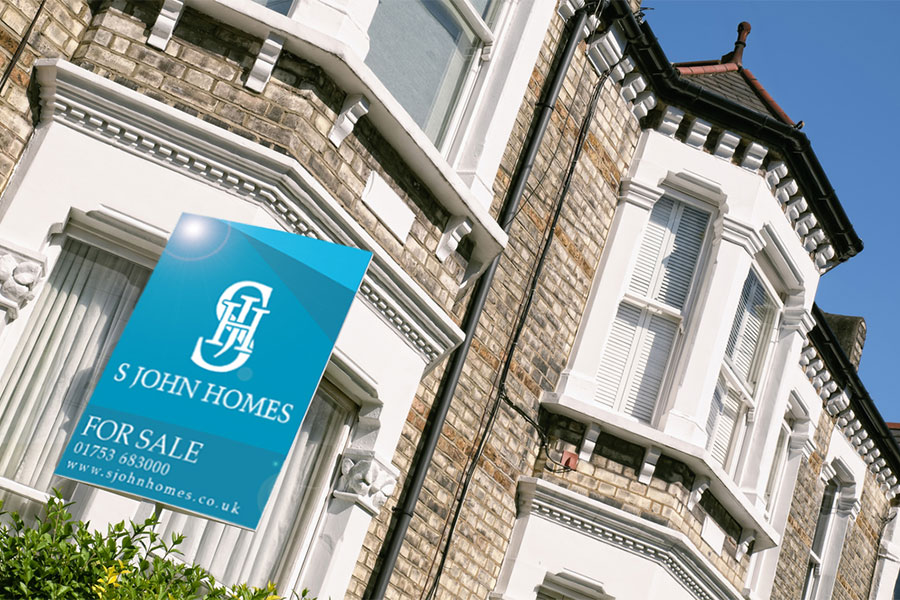 15 Aug

Part One: How to Sell Your House Series

Selling your house can often seem like an overwhelming task. There are so many pitfalls and obstacles in your way, where do you even start? Well here at S John Homes we're here to guide you through and help the process be as stress-free as possible.

As the leading independent estate agents in Colnbrook and the surrounding areas we speak to lots of people who are in the same situation; so, we have put together a series of blogs to help you to prepare your property for sale. If you would like to speak to a member of our team about selling or buying a property please get in touch with us on 01753 683000 or email us.

The best time to sell

Before you press the 'GO' button on selling your house, make sure you do some research on your local area and the demand for your type of property. See if there is a benefit to choosing a specific season.

Feel free to ask your proposed agent. From our point of view we see the national and local trends across the season. Timing is everything, so choosing the right time for your local market can really boost your chances of selling your property and can help you to get the best offers from the right kind of buyers.

Spring
Traditionally a good time to sell as the market will be busy with potential buyers.
Better weather, light and possible sunshine will help boost the kerb appeal of your home.
If you have a garden it should be in full spring bloom.
Families often try to buy a home to coincide with the end of the school year.

Summer
School holidays can stall transactions with family buyers.
The holiday season during which buyers, sellers and agents are away can cause delays.

Autumn
Traditionally a good time to sell.
The weather is still good and there are no major holidays.
Buyers and sellers don't will want to complete before Christmas so get on the market as early as possible.

Winter
Considered to be a tougher time to sell.
Holiday period is usually when the decision to move is made.
Try to put your home on the market in the New Year.
It's also good to know what it happening in your local housing market as well as at a national property market, this will give you a good indication of what to expect when it comes to interest in your property.
You can also take a look at your local council plans. Things such as new transport, schools, homes and mobile phone masts, can boost your chances of a quick sale and a best price.
Agree an accurate house price
It is important to price your home accurately and competitively, if you want to sell it fast.
Most estate agents won't charge you for conducting a valuation, and we recommend speaking to a few agents to get an idea of what your property will sell for.
Estate agents will have local historical sales information and will use this as a guide when looking at your property – they should all come up with a similar valuation. Remember, the highest valuation doesn't necessarily mean you'll get a quick sale. Agree a competitive asking price which will attract buyers.
Find a good estate agent
We're biased of course, we think you should get in touch with us on 01753 683000 or email us. But we realise how important it is to do your due diligence. A good estate agent should be able to help you sell your property quickly. It is important to understand that selling a property takes time, knowledge of the neighbourhood and negotiating skills.
When choosing an estate agent make sure you find out as much as you can about their experience, skills and fees. Here are some questions you should ask to help you decide:
What fees do they charge?
What is their commission rate?
What type of contract do they offer?
What price tag do they recommend for your property?
Do they have experience in selling homes similar to yours? If so, what prices have they achieved?
How and where will they market your property? E.g. online portals vs traditional methods.
How long will they advertise your house for?
Will they carry out accompanied viewings of your property?
Are they affiliated with reputable trade bodies, such as the Royal Institution of Chartered Surveyors or National Association of Estate Agents?
Do they use professional photography and floor plans?

Contact Us
As the leading independent estate agents in Colnbrook and the surrounding areas we are location experts and are always happy to talk you through your property options. You can contact us on 01753 683000 or email us. You can also follow us on Facebook, LinkedIn and Instagram.