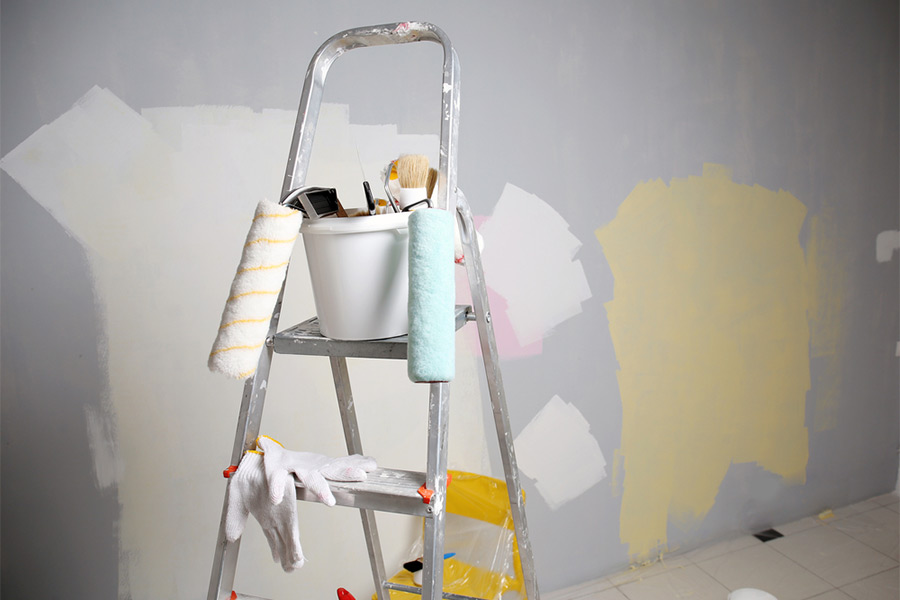 30 Mar

Making a rented property a home

Owning your own home can seem like too huge a leap for some people to make. With house prices increasing faster than the average salary, many people are unable to qualify for mortgage lending despite comfortably being able to afford rental payments. Much of this is down to new affordability criteria brought in by lenders to prevent an economic crash as we saw in 2008.

Some people actually prefer to rent, and even if it's not your ideal situation there are a few ways in which you can make your rented property feel like your home.

If you're looking for a property in Slough and the surrounding area, make sure you give the leading estate agents in Colnbrook a call on 01753 683000 or email us and we'll help you find your next home.

Show Some Love

Nothing says home sweet home quite like having your personal belongings on show. Surrounding yourself with the things that you love and tell your story can really personalise your space. Whether it's trinkets from trips or photographs of your loved ones, displaying these personal items will turn any emotionless space into a warm and welcoming home.

Art and Mirrors

When you move into a rental property you may think that the décor isn't to your tastes. This is often done deliberately; it is easier to accessorise with a neutral colour than something too bright and stylised. However, blank walls can feel cold and depressing so make sure that you hang artwork to your tastes and mirrors to brighten up the space. Make sure you check with your landlord if you can make holes in the wall for hanging.

Colours

You can disguise and distract from the existing décor by adding bright and complementing colours around the property which better suit your tastes. Brightly coloured and patterned rugs can disguise a questionable floor, cushions and a decorative throw can spruce up a tired sofa giving it a new lease of life. Curtains and bedding can transform a neutral space into something of which you can be proud.

Nature

House plants are the perfect, low-cost way to make your property feel more homely. You don't even need to be an avid gardener, succulents and other low-maintenance plants add a flash of green to your room and help purify the air. If you're really not keen on any kind of living plant, you can always invest in some artificial flowers, the effect is the same.

Landlord Relationship

One of the best routes to making your rental property feel like your own home is to establish a good relationship with your landlord. Many landlords will welcome long-term tenants and so, if you can build a relationship of trust with them, they are more likely to allow minor modifications to be undertaken at your own cost. It demonstrates that you will look after the property and while you may have to return it to its original state before finishing your tenancy, at least you will have enjoyed the space.

Get in Touch

If you are looking for a rental property or are a landlord looking to buy in Slough and the surrounding areas, we are the leading independent estate agents in Colnbrook and are location experts. So, contact us on 01753 683000 or email us. You can also follow us on Facebook,  LinkedIn, and Instagram.