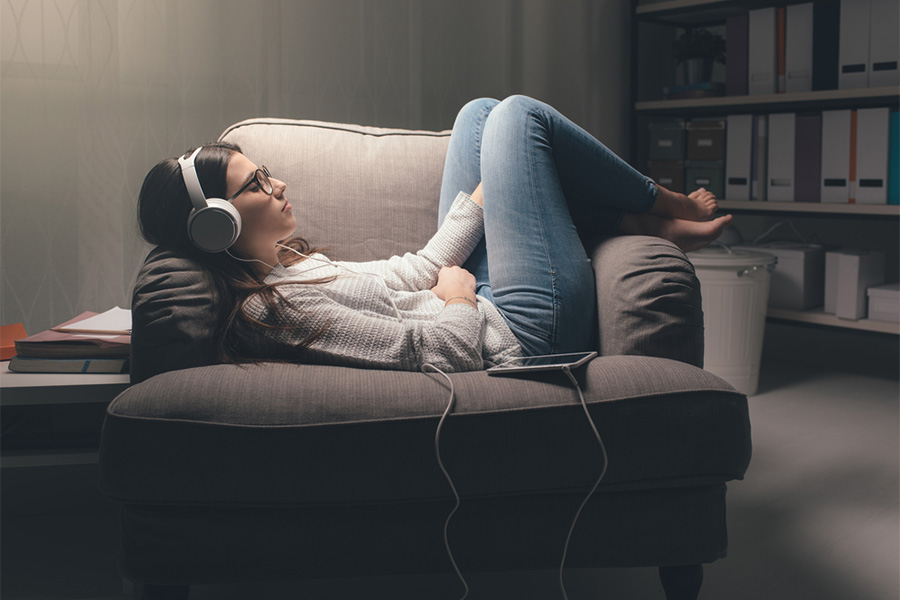 28 Apr

Lockdown 2020: Things to do to ease the boredom

By now everyone is getting just a little bored of being confined to their homes for 23 hours a day; and while it is tempting to stretch the guidelines of the lockdown, it is still extremely important that we follow the government's advice and stay home.

So now that you've completed Netflix and done all your spring cleaning what is there left to do? We've put together some ideas of things you can do at home to inspire you.

Remember, most of our team are still working remotely so if you are thinking of selling your property or looking for properties for sale in Colnbrook and the surrounding areas make sure you give us a call on 01753 683000 or email us

Read some of the Classics

There'll never be a better time to catch up on the classics. You can now access more than a million books for free online as part of the 'National Emergency Library'. The Internet Archive has removed waiting lists from its comprehensive library of 1.4 million digitised books donated by libraries and universities around the world.

Subscribe to a new podcast

Pop your headphones in and listen to some people talk about some stuff. That's basically how a podcast works; on demand radio shows without the adverts and interesting content covering a wealth of genres. The good thing about podcasts is that there will definitely be something for you: Football Fan? Peter Crouch's Podcast is one of the best around; are you in to investigative journalism? Try "Serial". There is something for everyone.

Get your Theatre Fix

Andrew Lloyd Webber is broadcasting some of his greatest musicals on a YouTube Channel called The Shows Must Go On, you will be able to see musicals from the broadway and the west end in the comfort of your own home. You can also catch blockbuster operas and stage shows on WhatsOnStage for free.

Cook Something New

Okay, so you might not have a wealth of ingredients to hand, but have a browse online for some simple new recipes and make something new. Having said that, banana bread seems to be the most popular thing to bake at the moment, why not try something different or a twist on a classic, we'd love to hear how you get on!

Not for Kids

Colouring in! Well, it can be for kids but a few years ago there was a big trend for grown ups to grab complicated colouring books and pens and sit for hours colouring in. If ever there was a time to rediscover your love for staying in the lines, it is now.

Level Up

Take some time to do an online course and learn some new skills. There are hundreds of courses available for free or for a few pounds, but you could really make some strides in the time that we are locked down. Platforms like Udemy almost always have a sale and their platform is simple to use and keeps track of your progress.

Relax

A proven way to relax AND get fit/flexible is yoga. While you may not be able to get to the studio, you need minimal equipment to do an online class. You can sign up to a paid for class or access a wealth of free content on YouTube. One of the most popular channels is Yoga with Adriene which has classes for all levels.

Get Fit

Now could be a time to get up on your feet and do some exercise in the house. Sure you could go for a run around the park at an acceptable social distance; or you could join The Body Coach Joe Wicks on his YouTube Channel and enjoy his home PE lessons for kids to follow along or get involved with some of the other classes he has to get the blood pumping.

Listen to a Free Audio Book

Audiobooks are great for those that just want to sit quietly and escape. Audible has opened up a huge chunk of its collection to the general public. Simply sign up and start enjoying them. There aren't many nice ways to relax and while away the time than having a book read to you.

That should keep you busy for a couple of weeks; let us know once you've completed the complete works of Shakespeare and Dickens.

Most importantly stay safe and stay home.

Get in Touch

Remember, as the leading independent estate agents in Colnbrook and the surrounding areas we are location experts and are always happy to talk you through your property options. You can contact us on 01753 683000 or email us. You can also follow us on Facebook,  LinkedIn and Instagram.