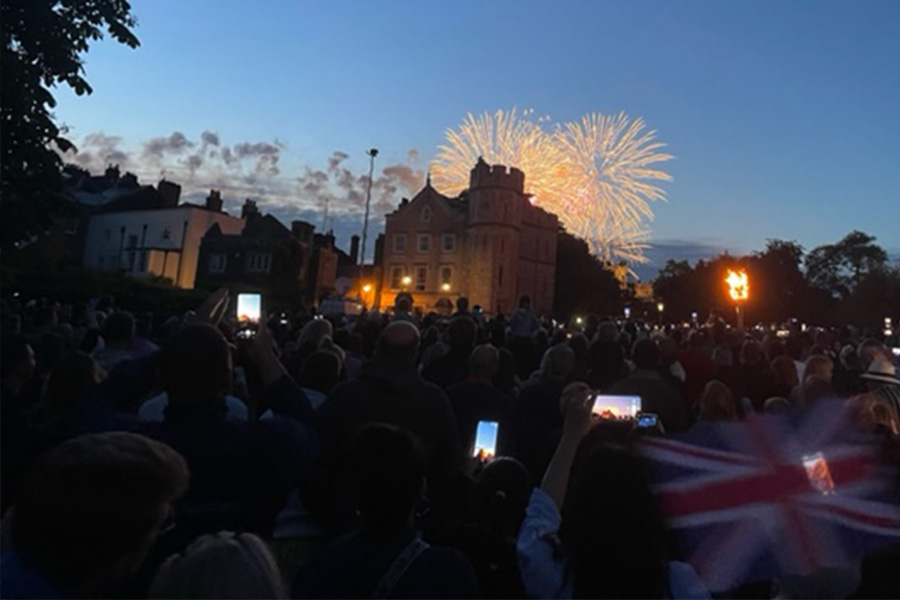 13 Jun

How have property prices changed since the Queen's Coronation?

Following the recent celebrations for the Platinum Jubilee and looking back on Queen Elizabeth II's reign so far, we can see how times have changed.

Since her Majesty's Coronation the price of an average home has increased at a rapid pace (+2500% increase!) over the 70 years.

If you're looking to have your property valuated or to sell or buy a property in Slough and the surrounding area, make sure you give the leading estate agents in Colnbrook a call on 01753 683000 or email us and we'll help you find your next home.

What would an average house have cost you in 1952 compared to today?

In 1952 when the Queen ascended the throne the average price of a home was just £1,891. By June 1977, the year that celebrated the Queen's Silver Jubilee, the average house was £10,926. By half a century in (Golden Jubilee) a huge leap was seen when the nations average house price was by now £113,304.

In the five years between the Queen's Sapphire Jubilee in 2017 and today, there has been a significant increase of 25% bringing us to today's average price of £276,755. An increase that has been clearly felt in the market for both buyers and sellers this past year.  (source: Mortgage Advice Bureau)

While this growth in house value has been positive for homes passed down through generations, long term investors and existing homeowners, it may be daunting to those desperately wanting to get on the ladder.

First time buyers shouldn't be disheartened. Here are five of the most important tips for buyers who want to maximise their savings to get onto the property ladder, we thought we'd share them in brief with you today.

Cut down on costs – Prioritise your spending. Review your budget, cut non-essentials, make smarter journeys, and set aside leftover cash into a separate savings account to put towards your deposit.

Save small and often – Making conscious savings of small amounts will add up and make a difference. It can be as simple as choosing the less expensive option for dinner, comparing supermarket prices when you shop, or preparing lunch to take to work rather than buying out.

Work out what you can afford – Working out your incomings and your potential outgoings to secure a mortgage is crucial. Planning ahead and focusing on your goal you will know what you need to be earning, what you will need to save and by when. There are calculators online to help with this, or you can speak to an expert.

Talk to an expert – Mortgage advisers, banks and brokers, can offer you guidance on what products are available, and how this will affect the deposit you need to save. We can help you find the perfect property that fits your budget.

Use government schemes – There are a number of schemes available to first time buyers including Lifetime ISAs, shared ownership schemes and the 95% mortgage guarantee.

Get in Touch

If you are looking to move to Slough and the surrounding areas, we are the leading independent estate agents in Colnbrook and are location experts. So, contact us on 01753 683000 or email us. You can also follow us on Facebook,  LinkedIn, and Instagram.